Valerie Willman, Ph.D.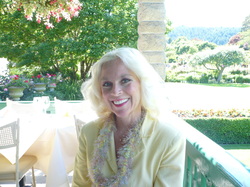 Valerie Willman is a Clinical Psychologist, licensed in the State of Hawaii. She is a Board Certified Professional Christian Counselor by the International Board of Christian Counselors. Dr. Willman earned a Masters in Counseling from Purdue University in 1984 and Ph.D. in Psychology, specializing in Sport and Performance Psychology, in 1987. She completed a respecialization program in Clinical Psychology at Illinois Institute of Technology in 1995, graduating from the University of Oregon Counseling Internship Program, and became licensed as a Clinical Psychologist in 1996. She has been a practicing counselor since earning her Ph.D. in 1987.
Here is a link to Dr. Val's Utube channel for tips on corona-virus days and mental health
:
www.youtube.com/channel/UCQiEd3OXJIRwn-9Y_APvTeQ (Click on this link)
Dr. Willman has many testimonies of God's faithfulness in her life. One challenge has been conquering the diagnosis of cancer. Through the prayers of the faithful and the mercy of God, Val is healed. She wrote about her journey and is in the process of publishing a book entitled, "Victory over cancer; Live as if it were true...because it IS!" (Click here to learn more about the book ministry from this website.)

Val has also triumphed over an angioplasty of the iliac artery and a spinal cord injury. Yet probably the most amazing testimony in her life has been the resurrection of her marriage after two and one half years of separation. Dr. Willman believes that each of the trials that the Lord has allowed into her life have enabled her to provide services more proficiently than would have otherwise been possible. (Click here to learn more about Clinical Psychology Services or make a payment.)

Val has a unique gift that enables her to encourage and bless others. Through dedication in developing her talent, Valerie Willman earned 27 National and 5 Grand-National/World Championships in the sport of Baton Twirling. She was selected as Purdue University's 13th "Golden Girl," (a representative of the University and leader of the 450 member "All American Marching Band"), and today, continues using her twirling to worship God through performance. Not only does Val teach performance enhancement techniques, but she practices what she preaches! (Click here to learn more about Sport and Performance Psychological Services or Click here for more information about the Baton Twirling Ministry .)
Services Available
:
Christian Counseling/Clinical Psychology (At Kauai Bible Church in Lawai, Hawaii); Sport and Performance Psychology Consulting (Available online and at KBC); Seminars, Presentations and Performances.
Marriage Testimony
: Valerie and Mark Willman: Separated for 2 and 1/2 years...Together by God's Grace and Mercy! (To hear more about their amazing story and make inquiries regarding marriage seminars and presentations click here.)
---