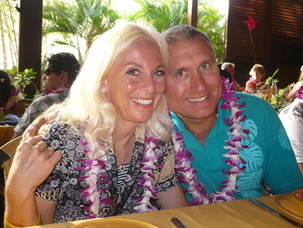 Dr.'s Mark and Valerie Willman
Together Today because of God's Grace, Mercy and Faithfulness.
THERE IS HOPE!
https://www.youtube.com/watch?v=tGhXcEngy3c
Watch our presentation to Kauai Bible Church's Women's Friday Fellowship; July 28, 2017!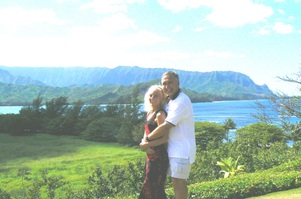 Mark and Val on Kauai's Northshore, overlooking Hanalei Bay

Mark and Val Willman were married June 30, 1990. In 1994, they separated for two and a half years. The Lord has allowed a powerful testimony of His faithfulness, mercy and strength, within their marriage. From the depths of despair and divorce, through the power of the Holy Spirit, the Willmans were brought to their knees before God, and their marriage was ultimately saved. They feel called to share their experience, faith and hope through the sovereignty of God's loving, marital principles.

The Willmans have shared their marriage testimony in many Churches and Community settings. They have also offered a marriage retreat to their community through Kauai Bible Church.

During their presentations the Willmans disclose their personal struggle, offering an honest view of their marital and personal problems. They describe their faith commitment that provided a foundation for restoration of their marriage. They tell how hard work, perseverance, and obedience allowed them to discover tools that helped them to find their way back to the Lord, and back to each other. Their workshops and retreats include creative opportunities for couples to learn and practice these invaluable, Biblically consistent tools.

If you are interested in having them come and share their story with your congregation or community group, please contact the Willmans for more information.


Dr. Mark and Dr. Valerie Willman at: (808) 645-0742 (Hawaii Standard Time Please)
---
Valerie and Mark Willman: June 30, 1990.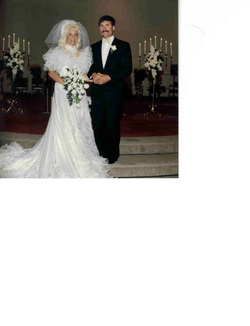 Married 4 and 1/2 years...then separated for 2 and 1/2 years.
---
The Willmans: Miracle on Molokai. Vow renewal June 30, 1997.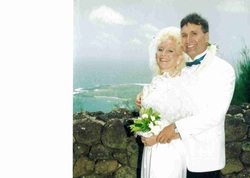 By the Grace and Mercy of God, and through their faith commitment, the Willmans renewed their marriage vows at Kalaupapa Lookout on the Island of Molokai.
---